1. AIGÜESTORTES I ESTANY DE SANT MAURICI National Park
reddeparquesnacionales.mma.es/parques/aiguestortes/
www.gencat.cat/parcs/aiguestortes/es/
2. ROMANESQUE ART
The Romanesque churches of Vall de Boí considered World Heritage by UNESCO in the year 2000
www.centreromanic.com
3. FAUNA, BIRDWATCHING ROUTES
Marmot Route, Otter Route, La Terreta (Vultures Valley Route), The Salencar of Barruera, etc.
www.ajuntamentdetremp.cat/terreta
4. WINTER SPORTS
Boi-Taüll Resort and Baqueira Beret ski areas.
KIONE SKI & SNOWBOARD SCHOOL
www.kionethinksnow.com
SALOMON – The best outdoor equipment . Innovation and quality.
5. CALDES DE BOÍ THERMAL SPA
6. ADVENTURE SPORTS
Paragliding, canyoning, Pont de Suert Nautic Club, rafting, etc.
7. MOUNTAIN BIKE
8. TREKKING
Routes along the Nacional Park (interpret guide optional) and other emblematics lakes and peaks ( Comaloforno peak 3033m., Besiberris peaks, Llong Lake, Portarró, Negre Lake, Montardo, Port de Rus, etc.), "Carros de Foc" route (www.carrosdefoc.com), etc.
9. TRADITIONAL FESTIVITIES
(All weekends during the summer).
"Les Falles": The FIRE party! At Taüll the 3rd weekend of July.
Declared Intangible Heritage of Humanity by UNESCO in 2015 .
10. PONT DE SUERT WILDLIFE CENTRE
Guided tours. Breeding programs of threatened species.
More info: pontdesuert.dmah@gencat.cat, 973690264.
11. TRADITIONAL PATHS
The water path, paths linking villages, "Llanceros" path, "Cuirilles" path, etc.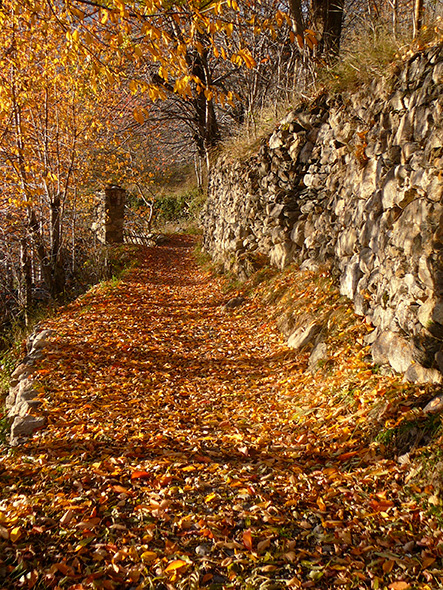 12. GASTRONOMIC EVENTS AND CATTLE FAIRS
"Girella" Fair, Mushroom event, Barruera cattle Fair, etc.
13. LIVESTOCK AND AGRICULTURE
Possibility of knowing, value and enjoy the traditional activities related to livestock and agriculture.